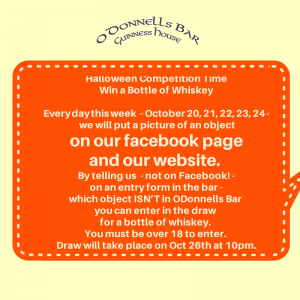 Congrats!!
Well done to Grainne Sexton the winner of our eagle eye competition. Grainne spotted correctly the item pictured which was not in the pub was the whiskey jar from O Connor Brothers.
Watch out for our next competition to be posted this week.
Halloween Competition Time
Win a Bottle of Whiskey
Every day this week  – October 20, 21, 22, 23, 24 – we will put a picture of an pub collectible on our facebook page and our website. By telling us which object ISN'T in ODonnells Bar you can enter in the draw for a bottle of whiskey by complete an entry form in the bar. You must be over 18 to enter. Draw will take place on Oct 26th at 10pm.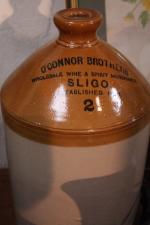 Day Two – Whiskey Jar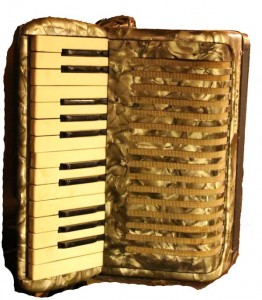 Day One – Button Accordian